The Climate-proof Together platform is a network for and of professional "Climate Workers" who are engaged in rendering the Netherlands resilient against climate change. Our efforts are focused on extreme rain, heat, drought, and urban flooding. By compiling practical experience and joining forces, we are devising more efficient and faster solutions, which saves us from having to reinvent the wheel time and again.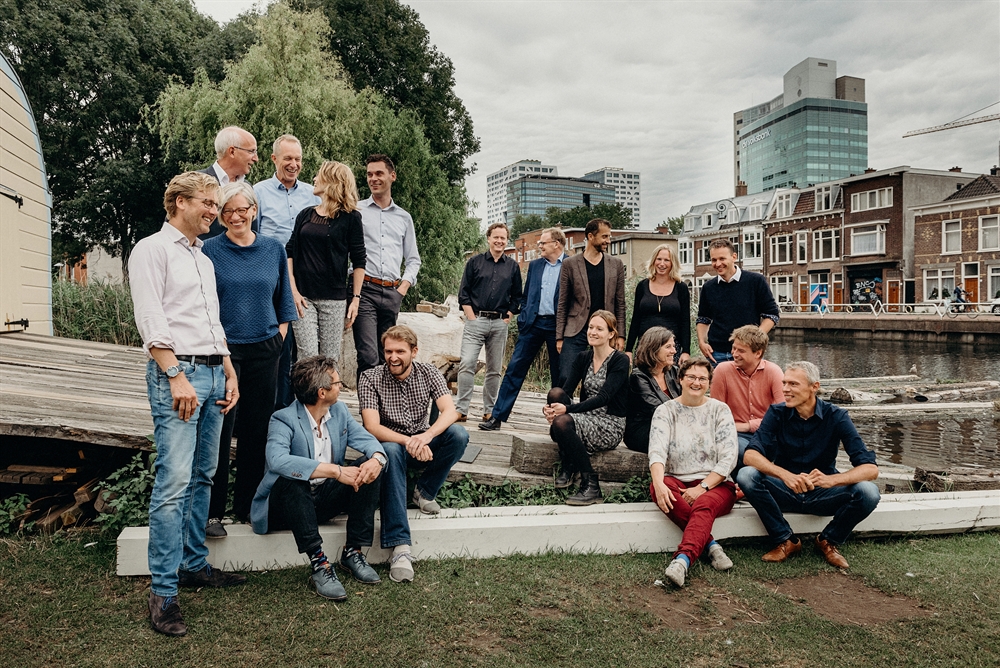 Photo: growing network of Climate Workers
Why Climate-proof Together?
The climate is changing, and extreme weather is occurring more and more often. Governments, private parties, and NGOs are focusing increasing attention on climate change. An excellent development, yet in order to expedite the efforts, it is imperative that we learn from one another and collaborate efficiently.
What does the Climate-proof Together platform do?
Climate-proof Together is a network of professionals (Climate Workers) from various sectors. They are utilising each other's expertise, experience, and contacts. The Climate-proof Together team constitutes the basis of the network and facilitates the growth, the involvement, and the activities within the network. Rather than occupying central stage, the team members endeavour to expand the Climate-proof Together movement.
The team members conduct personal interviews on the work floor, attend conferences, give workshops and training courses, and bring best practices to life. The Climate-proof Together platform is also on LinkedIn and YouTube.
Sample questions
Most of the questions occupying the minds of Climate Workers start with "How?". Examples are: How do I win over my co-workers? How do I build up regional collaboration? How do I assess a risk? How do I draw up a local heat plan, how do I collaborate in such a plan, and with whom?
Do you have a question about, an example of, or a solution to climate-proofing the Netherlands? The odds are that there is someone in the Netherlands who can help you or whom you can help on his/her way! We would be happy to liaise. Please send an email to info@samenklimaatbestendig.nl.
The Climate-proof Together platform has been set up under the Delta Plan on Spatial Adaptation. It is funded by the Ministry of Infrastructure and Water Management and the Association of Netherlands Municipalities, and facilitated by the Foundation for Applied Water Research STOWA.